Salon Furniture Manufacturer
China's top 10 salon furniture manufacturer - HONGLI BARBER CHAIR
HONGLI Customized Services
HONGLI customized leather colors, salon chairs logos ( textile logo, metal logo, engraved logo…. ), and also can customized salon chairs and shampoo chairs.
We produce and export all kinds of vintage barber chairs, old barber chairs, and classic barber chairs for all wholesale distributors.
These all-purpose reclining chairs are perfect for men and women of all ages. It's perfect for making up, taking a break, or just relaxing for all beauty salons and barber shops.
Our new design styling chairs have a sleek and modern design. They are perfect for any spa or salon, and the rich, cooperated fabric is sure to add a touch of luxury.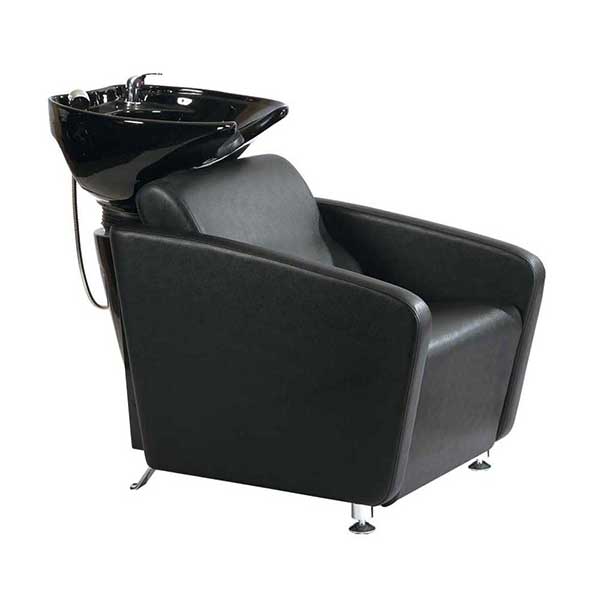 Our shampoo bed is perfect for any salon or spa! This easy-to-use product is rich in variety and will leave your clients feeling refreshed and relaxed.
Barber stools are perfect for any barber, made of sturdy metal, and have a comfortable, padded seat. It's adjustable so that it can be customized to fit any barber's needs. It is also easy to clean and is sure to last for years.
The perfect hair dry chair for the modern woman! This chair has a built-in hair dryer to help you get your hair dry in a hurry. The chair is also adjustable so you can find the perfect position for you.
Provide a relaxed and relaxing haircut environment, with a good mood while beautifying the customer. The comfortable design and fabric will make the customer feel at ease while they wait for their appointment.
The main actuator is a barber chair and is responsible for providing the lift and recline motion. Quality soul of barber chairs' best high-quality parts ensures the stability and life of the barber chairs.
Perfect for use in beauty salons, spas, and homes. upholstered in a soft, luxurious fabric and features a headrest, armrests, and a built-in massage system. The massage system offers a choice of five different massage programs, and the bed can be adjusted to any position to ensure maximum comfort.
HONGLI with its own design and R&D team, the company will release new products to some of our old customers every month, or put them into the market for early promotion .once you choose HONGLI, You will have a salon furniture factory and warehouse, and also make OEM for your design and plan to be reality.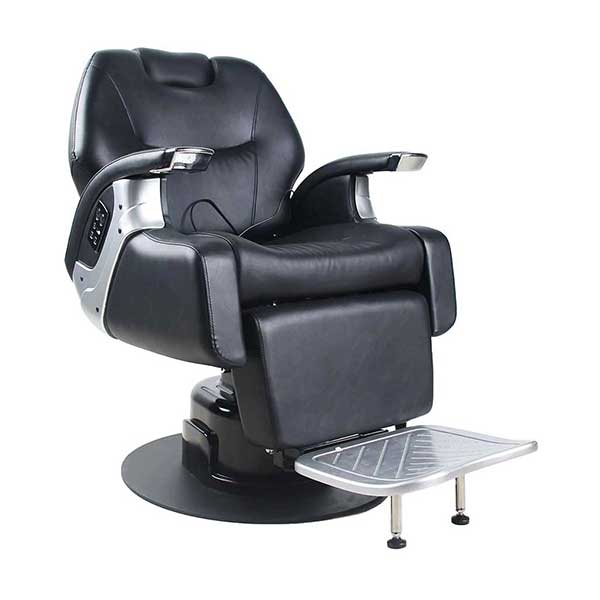 This electric salon barber chair is perfect for giving your clients royal treatment. It's luxurious, high-end, and perfect for giving your clients that VIP treatment. The chair is also equipped with a private nanny, so your clients will feel pampered and special and improve the distribution level of other salon types of equipment.
Why Choose HONGLI Instead Of Others
We specialize in fast establishing and rapid production of quality barber chairs. we have advanced automated machines and know how to make the procedure feel easy. We'll surpass your high expectations for quality and service, ensuring that your order is delivered on time. HONGLI's goal is to let you sit back and relax!
HONGLI uses seven methods to inspect the quality of products, sign orders, make details of production orders, process accessories, process accessories, transportation, and packaging accessories, and inspect accessories one by one to strictly control the defective rate. The production process, including installation details, installation process inspection, and the use of label method to point out the parts to be improved. The products shall be packaged and transported to the container, and the whole process shall be checked and shipped.
We are professional quality control, barber chair suppliers, and salon furniture manufacturers. We devoted ourselves to designing and producing high-quality and durable salon furniture. With a wide range, good quality, reasonable prices, and stylish designs, our products are extensively used in beauty salons and other industries.
Product design is the basis for the survival and development of an enterprise and its partners. When you choose HONGLI, you choose everything about him. When designing barber furniture, we should not only consider its appearance, but also its cost, and the profit cost of our dealers (packaging size, weight, installation method, service life, etc.). This is a comprehensive and complex system. HONGLI designs barber chairs, styling chairs, all-purpose chairs, shampoo beds, and so on salon furniture, and we have up to 10 pages of checking lists for to do.
The design department presents the drawings to the physical production, from iron pieces, wood, sponges, and leather, to consider the combination of human comfort, and bring the best cost-effective salon chairs, and salon shampoo wash units to our partners and consumers.
Contact Your Specialized Salon Chairs Manufacturer Today!